Howard Meyer Art – Zen
Lotus Flower
Zen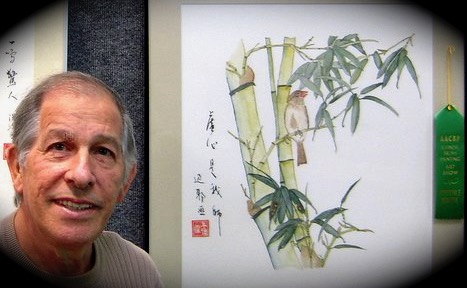 My purpose is to present more than just a simple artist's website but an inspiring and enlightening experience. I invite you to examine the aesthetics and techniques that evoke rhythms of vitality through ancient and cherished Asian arts. This Artsite is complete with watercolor paintings of lyrical brushworks, poetry, and articles focused on art, culture,, calligraphy and Zen moments of inspiration, wisdom and spirituality.
With my Red Feather brush on its porcelain resting place, I leaned over my painting of Summer Roses (below) and questioned my magnetic fascination and passionate love for one of the world's oldest art forms; Chinese Brush Painting. The remarkable concept for me is how flowers come into being at all – how they survive winter frost, excessive rain, drought or oppressive heat and come back again. This victory over adversity, is what I want most to capture.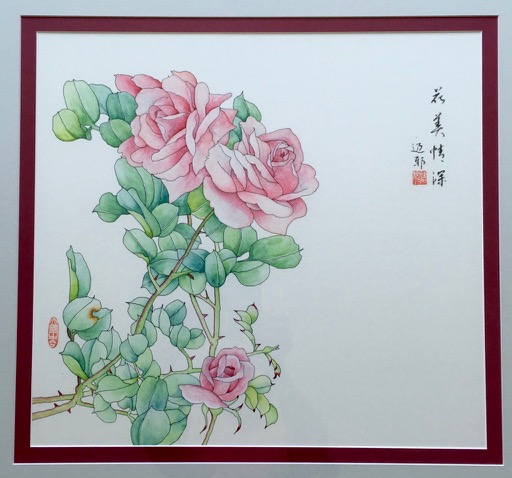 Simply put, I love it. Painting is an opportunity for me to be in one with nature and express my voice and artistic personality. When I'm painting, all my systems; mind, body and spirit, are working in unison. I'm immersed in that painting in a moment of perfect balance between pleasure, serenity, and harmony.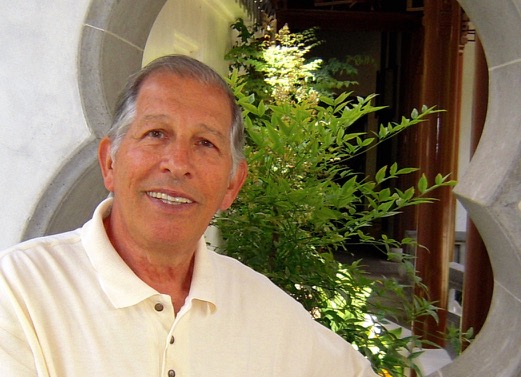 Howard's Art Site
"I find myself in the deepest midst of my zen only when I am one with nature." This website is a portfolio of Asian brush arts, poetry and related cultural articles. Expanding the perception of what an artist's site can be, these expressions are evocative of nature and each piece is a record of a live symphony composed in ink, subdued watercolors, or the weaving of words.
It gives me great pleasure to welcome you to my website and the Soaring Dragon Gallery.


I recently exhibited at the The Art of Experience Juried Show in Southbury, CT, Hammond Museum and Japanese Stroll Garden in North Salem, New York and the Stanley L. Richter Arts Association in Danbury, CT.
During your exploration, please discover a few aphorisms sprinkled delicately through your art filled path, vying in wondrous splendor.
If interested, please bookmark this site and return here often, to view and enjoy the rich world of Asian Brush Arts and Culture. I will be continually updating the site featuring recent art works, poetry and enlightening articles.
If you have any questions, inquiries, or comments, please don't hesitate to contact me at: [email protected] Thanks for visiting
Over the past fifteen years, I have been dedicated to the mastery of Chinese Brush Painting, sometimes best described as a "voiceless poem." It requires many years of dedication, serious study and self-discipline as it is one the world's most demanding art forms. Today, I can create expressive art by continually enhancing my brushstrokes and techniques used in this classic art form. The goal is to compose a clear representation of the subject's structure with an attempt to express its internal spirit.
I invite you to view my on-line Exhibition by clicking here, Soaring Dragon Gallery. Learn More
Over the past fifteen years, I have been dedicated to the mastery of Chinese Brush Painting. Today, I am also committed to the joy of writing poetry. Becoming a weaver of words, transforming my imagination and inspiration into lyrical images and a joyful narrative has proven to be as rewarding.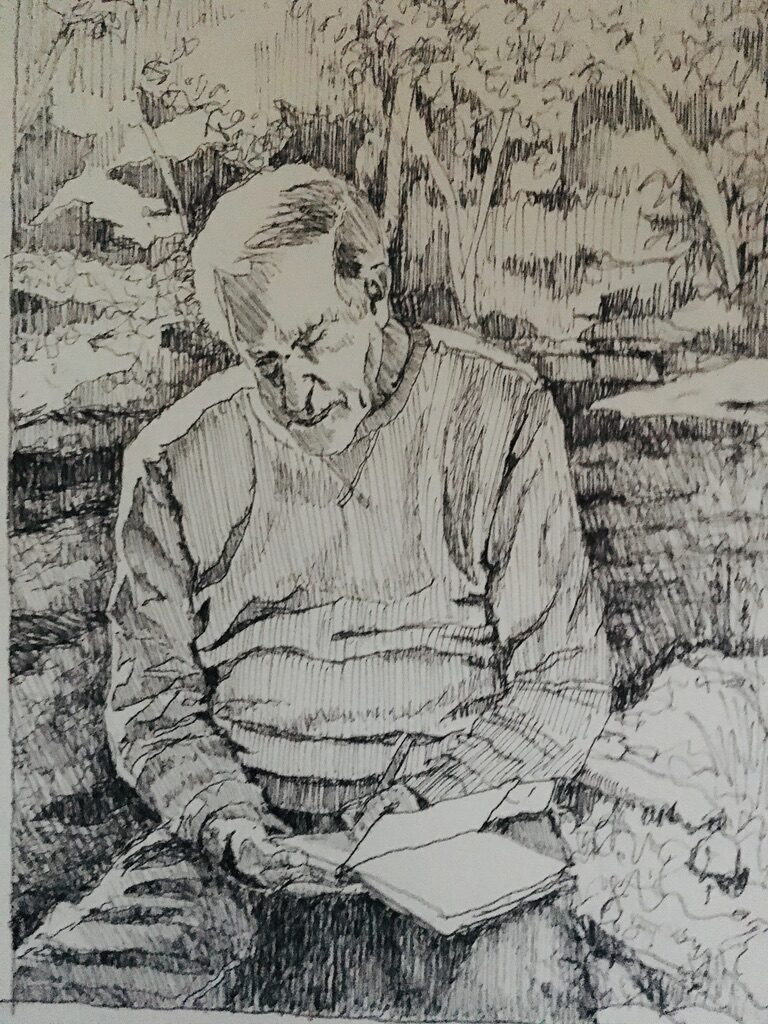 My newest poetry collection, Water, Words and Ripples, is a five-part series of poems about bodies of water in Connecticut.
As a perennial student of Asian arts and culture, I am continually focused on enhancing and sharing my knowledge and resources regarding the aesthetics and artistic customs of the oldest and most productive traditions on earth. Another objective is to promote the study and practice of Asian brush arts and culture and foster a greater appreciation and participation in related activities.
As an author, it is a rare and delightful opportunity to present interesting, refreshing and a delightful cornucopia of Asian art, artists, places, mixed with the latest trends and achievements in this field. Through this process, the reader is enlightened and rewarded with deeper insight and a more intimate behind the scenes look at this genre. This is a way for people to connect and special relationships have developed in an ever-growing audience of young and old alike.
©2019 Howard Meyer. All Rights Reserved. All artwork and images on these pages are copyrighted and may not be used without written permission.